Low temperature and high humidity defroster
---
The company specializes in the production of secondary sterilization, cooling and air drying devices for meat food processing, automatic dryers, low-temperature and high humidity thawers, ammonia and fluorine and ethylene glycol chillers, automatic rice steamers, ice cream evaporators, evaporative condensers, in-line quick freezers, marine chillers, and various types of refrigeration, ventilators, air conditioners and other equipment.
■Working Principle
The steam heating method is used to thaw, and the temperature and humidity of the warehouse are controlled within a certain range through automatic adjustment of temperature and humidity. The formed low-temperature and high-humidity air is blown to the surface of the frozen product through the fan cycle to slowly thaw it. After thawing, it will be turned into a refrigerated state.
■Equipment Configuration
This equipment is composed of polyurethane storage body, fan box, stainless steel air duct, refrigeration unit and electric control part. Through electric control, automatic production is realized.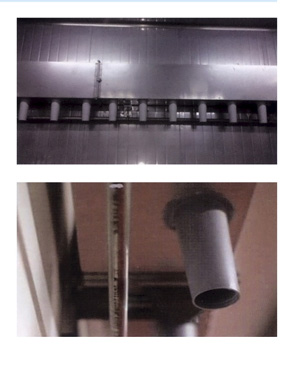 ■Production Flow Chart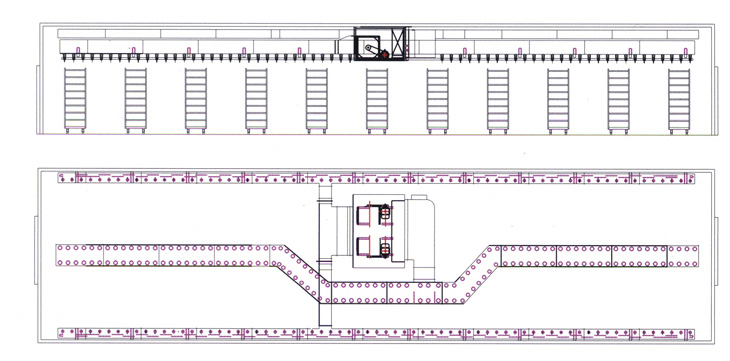 ■Product Features
(1), the bellows shell, frame and base bracket are all made of 304 stainless steel:
(2) The fan box is equipped with a tailor-made high-efficiency, energy-saving, low-noise, high-pressure head, and large-volume centrifugal fan. The motor is a fully enclosed low-temperature, moisture-proof, and waterproof motor with stable operation:
(3) The air duct system is designed and customized according to the thawing ability. The material is 304 stainless steel, and the air inlet and outlet are made of high polymer material injection. It has a beautiful appearance, small wind resistance, low noise, and uniform storage temperature;
(4), PLC touch screen automatic control, can be adjusted according to different thawing requirements, easy to operate.
(5) After the thawing is completed, it will automatically switch to the refrigerated and fresh-keeping state, and it can be taken at any time to maintain the fresh state of the thawed product.
(6) The entire thawing process is in a low-temperature environment, and a sterilization device is optional to meet food safety and hygiene requirements.
(7) Widely used in poultry, pig, beef, mutton, squid and other meat and aquatic product processing industries.
(8) Multi-functional design, which can be specially designed according to different requirements of users.

■Order Instructions
1. When ordering this product, basic parameters such as the planned production capacity, variety, specification (size after bagging) and product density (small package) must be provided.
2. Provide production process requirements and production process layout.
3. The above parameters are for reference only, subject to change without prior notice.
4. It can also be designed separately according to the different requirements of the customer's site and output.